Student leaders ratify their commitment to the human family
Global Embassy of Activists for Peace
Student leaders ratify their commitment to the human family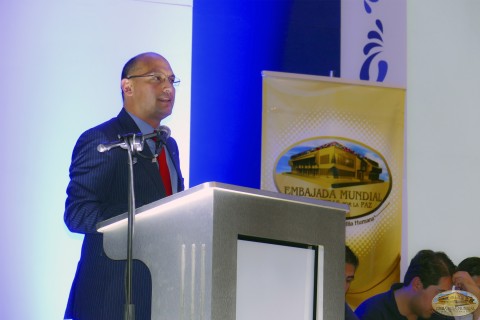 Puebla hosted the XXVII National Assembly of the International Federation of Medical Student Associations in Mexico (Fiaemmex), where the Global Embassy of Activists for Peace (GEAP) attended as a special guest.
More than 500 university leaders from different medical faculties of the country focused on the UPAEP Link Center, with the aim of developing a proactive and resolute attitude with a humanistic sense based on values.
During the event the students recognized the work carried out by the GEAP, highlighting the Integral Program: Life is in the Blood. In addition, they expressed the commitment to continue working on behalf of the human family in coordination with GEAP.
Fabiola González, Medicine student at the Autonomous University of Puebla (BUAP), Tehuacán region and member of the Medical Students Society of the Tehuacán Unit (Semurt), said: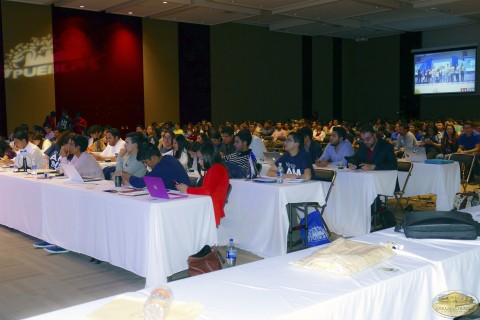 "I want to thank, in the name of Semurt, for all the support you have given us. We have had a lot of contact with you. The truth is, we, as a small committee, feel that many institutions close the door, and the GEAP has opened all doors and have supported us, mainly with the project 'Life is in the Blood.' I think it is a good idea for everyone to come to them, the support is great."
Promote the formation of the integral human being
The Activists for Peace installed an information module where they presented the projects implemented by GEAP to the students, and the visitors received a magazine that shows the work done worldwide from the Institution.
The GEAP develops programs, projects and campaigns aimed at the different areas in which human beings interact, and with the support of its volunteers, generates actions for the strengthening of universal principles and values.
Details
Date:
access_time Thursday, August 18, 2016