Peace proposals impact students of El Salvador
Global Embassy of Activists for Peace
Peace proposals impact students of El Salvador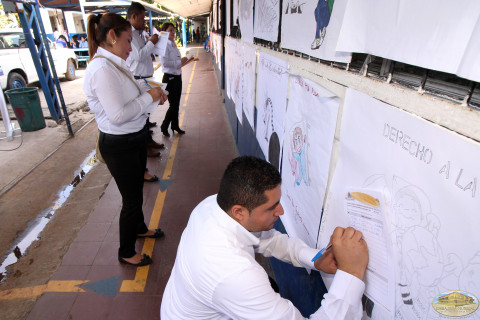 Students from the National Institute of Colonia Santa Lucía, in El Salvador, presented their peace proposals at an educational event called "Festival for Peace", organized by the Global Embassy of Activists for Peace (GEAP) in coordination with the education authorities of the institution.
Executives, teachers, parents and 1st and 2nd year high school students participated in this activity where three peace proposals were presented, as a result of the School Workshop "Educating to Remember - the Holocaust, Paradigm of Genocide", which took place on March 16, 2018.
Motivated to become defenders of human rights, students executed the following proposals:
Development of a morning of coexistence

Festival of drawings for peace

Presentation of posters with positive messages
Peace, human rights and universal values
The first proposal executed was "Development of a morning of coexistence". This activity was carried out with the aim of sharing and establishing bonds of friendship among the members of the student community, so that students from different sections participated.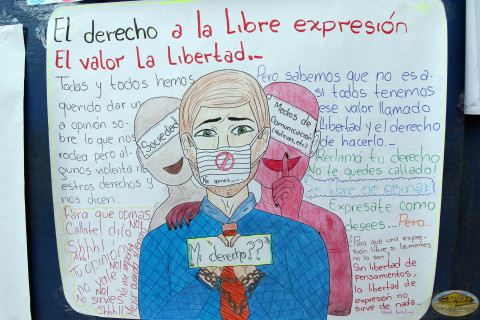 The second proposal is entitled "Festival of drawing for peace," where the students presented an exhibition of drawings representing peace, respect for human rights and the practice of values.
On this occasion, the 5 best works were awarded. First place was obtained by the student Milagros de Jesús Nieto, who showed that human beings, united, can achieve peace.
In order to motivate students to practice universal values, make a call to reflect on the importance of recognizing the warning signs and assume the role as agents of change, the third proposal "Posters with positive messages" was executed. These posters were distributed throughout the educational institution.
Details
Date:
access_time Tuesday, May 15, 2018