Global Embassy of Activists for Peace
HONORING THE DONORS OF LIFE

The Global Embassy of Activists for Peace (GEAP), through the Integral Program of Blood Donation: Life is in the Blood – Donating the Sap of Life, will celebrate this June 14th, World Blood Donor Day, along with the World Health Organization (WHO) and the Pan-American Health Organization (OPS).
The GEAP promotes and celebrates this important date by honoring the heroes that continuously save lives through voluntary, altruistic, and habitual safe blood donation.
When facing any emergency, blood transfusion services must be stocked with safe blood and blood components, which help save the lives of those patients in need. That is why it is essential for more people to join and voluntarily donate blood throughout the entire year.
Following the goal set by the WHO and PAHO, where 2019 is the target year to obtain 100% of voluntary donations, the GEAP promotes blood donation as an act of love, where the values of kindness, fraternity, solidarity and responsibility towards the human family prevail.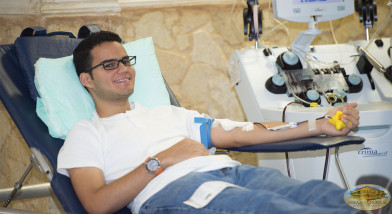 Everyone can participate by making known the vital importance of this act and by voluntarily donating blood.
"What can you do? Give blood, give now, give often." 
"Life is in the Blood: Donating the Sap of Life".
Details
Date:
access_time Wednesday, June 14, 2017