Bolivia: institutional synergy for education and environmental care
Global Embassy of Activists for Peace
Bolivia: institutional synergy for education and environmental care
With the objective of raising awareness and educating the citizens on the care and protection of Mother Earth, the Fairs for the Peace of Mother Earth were held in various cities throughout Bolivia, organized by the Global Embassy of Activists for Peace (GEAP).
The activities revolved around the celebration of World Environment Day (January 26) under the International Program Children of Mother Earth.
For the development of the fairs, the volunteers of the GEAP worked along with governmental entities, environmental organizations, educational institutions, and means of communication, which increased the linkage and institutional synergy for the preservation and regeneration of Mother Earth.
Exhibitions, musical and cultural presentations, where children, youths and adults made known the importance of caring for the natural life, were part of the fair. They also wore attire allusive to the theme of the fair, made with recycled materials.
For an environmental culture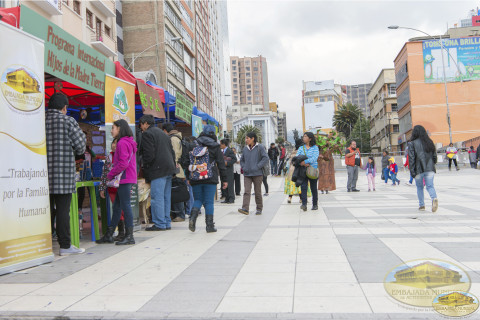 In Santa Cruz, the Fair was held at the Plaza del Estudiante. The event counted with the support of the Municipal Secretariat of the Environment, the EMACRUZ cleaning company and the Department of International Affairs of the Gabriel Rene Moreno University (UAGRAM).
The Santa Cruz Technological University (UTEPSA) participated with a stand where they presented furniture and other decorations made with recycled materials.
The call was extended to every citizen, institution, organization and business through every means of communication.
Citizen movement
The Activists in La Paz, along with the Municipal Secretariat of Culture carried out the environmental fair with the presentation of four informative modules and an artistic demonstration.
The objective of the presentations was to teach the citizens of La Paz environmental values, while committing to put them into practice for the care and restoration of Mother Earth.
The media, personalities from the city, a great number of citizens from the region and Activists for Peace were present.
"A peony for Trinidad"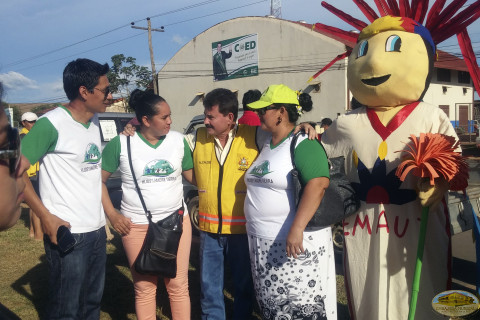 In Trinidad, department of Beni, the GEAP in coordination with City Hall, planted 300 peony plants, through the campaign "A peony for Trinidad, a flower that has a long easy life to grow and is very resistant.
This activity was held with the objective of enlivening the principle entrance of the city, which was recently opened. Mario Suarez Hurtado, Mayor of Trinidad, was present. The event counted with the support of the cleaning company EMAUT.
Details
Date:
access_time Thursday, January 26, 2017