International Judicial Forums: "New Proposals for the Prevention and Punishment of the Crime of Genocide", Opening of the Forum by Dr. Luis Gabriel Miranda Buelvas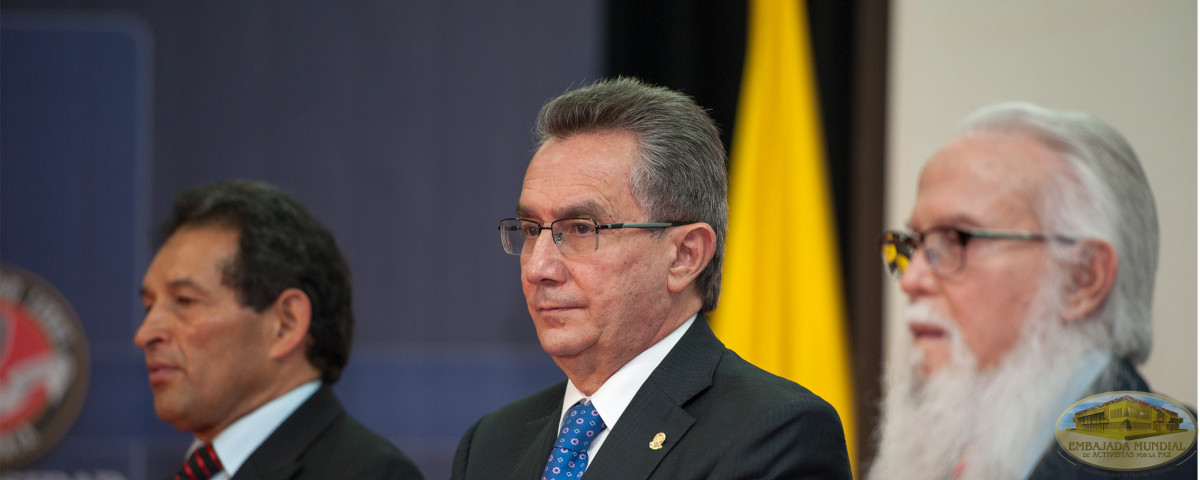 Dr. Luis Gabriel Miranda Buelvas
President of the Supreme Court
Colombia
Opening of the Forum
Dr. William Soto, Global Ambassador of Activists for Peace; Dr. Jesus Hernando Alvarez Mora, Dean of the Faculty of Law at Universidad Libre of Colombia; Dr. Camilo Montoya Reyes, Prosecutor before the Superior Tribunal of Bogota; Dr. Carlos Ubate, Director of the Department of Criminal Law at Universidad Libre of Colombia; honorable ministers and magistrates visiting us; friends; ladies and gentlemen.
The Global Embassy of Activists for Peace and Universidad Libre have promoted the realization of this event at the right time, diligently seeking national and international proposals for the Prevention and Punishment of the Crime of Genocide.
The crime of genocide, as we have repeatedly stated, is regulated and punished in the Convention on the Prevention and Punishment of the Crime of Genocide of 1948 and the Rome Statute of 1998, which was essentially the same as the document of the Convention.
That being said, this is an opportune forum for discussion, especially considering that Colombia is one of the countries where more genocides have been committed, some of which have caused us a sense of impunity and helplessness despite the great efforts of the Colombian criminal justice system, especially the Penal Cassation Chamber of the Supreme Court of Justice, which the Vice President of said chamber will speak to us about.
And if we add to this the numerous cases in which this crime has happened in other countries, we will see that we must emphasize the importance and meaning of this seminar, especially when the international statutes discussed have not been able to extinguish, or even reduce or prevent as much as possible the commission of this horrific crime that shakes our dignity and sympathy as human beings.
And thus, we welcome this discussion.                                                                                                                                                                                                                                                                                                                                             
It is my desire, as is the desire of all of you who are here, and of all of Colombia and the entire world, that the proposals developed here serve as a tool of reference to try to wipe this horrific crime off the face of the Earth, or at least mitigate the devastating consequences it has on organized communities.
I express my appreciation to Universidad Libre for hosting this forum and providing their facilities for its development.
Thank you very much.
Details
Date:
access_time Mon, 09/22/2014 - 00:00