Welcoming Words during CSR Session – Rep. Tadeo Rojas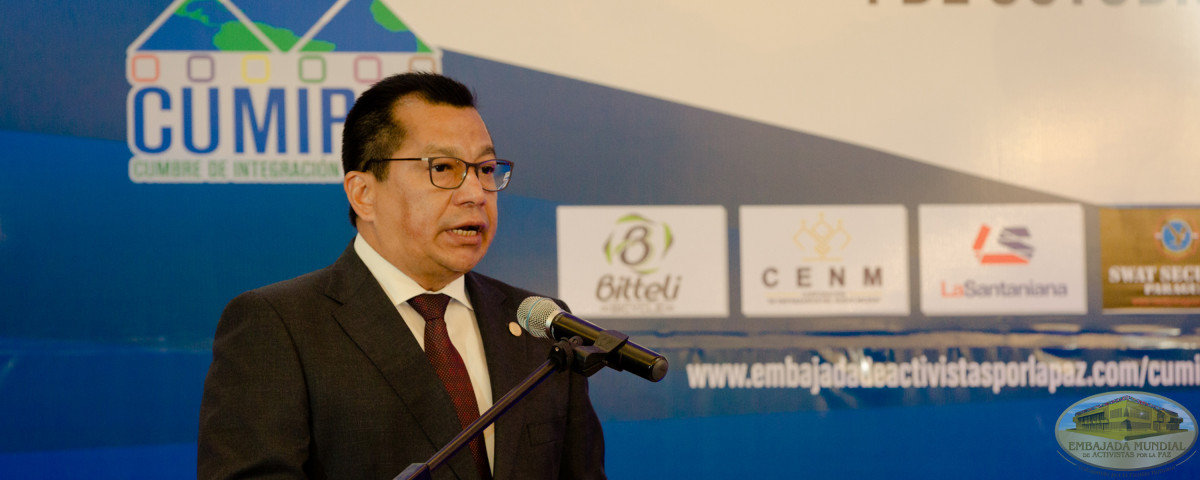 Good morning to all. Dr. William Soto Santiago, President of the Global Embassy of Activists for Peace; Gabriela Lara, General Director of the Global Embassy of Activists for Peace; renowned guests, dear friends, it is a great pleasure for me to share with you today this beautiful morning with a symbol of peace.
It is a joy for me, on behalf of the House of Representatives, and co-organizer of this Summit, to participate with you in these discussions and important debates that will take place.
For us, it is a privilege that our country was chosen to host a discussion as important as peace and its components, which are sure to be discussed in the best way possible to reach favorable and fruitful conclusions.
Nowadays, our country, Paraguay, has regained its hierarchy, its confidence in the international community, and permanently installed an environment of dialogue, integration, and respect. Therefore, we believe that this summit will be of great benefit in strengthening us in all aspects, so that each day more and more, our beloved Paraguay can be better positioned in the hearts of nations in search of a better welfare for our people.
That is why I reiterate the satisfaction and the pleasure of being able to receive you here today, and we offer you the most cordial welcome. And we want you to really enjoy yourselves and have a great time.
The gathering of this Summit has been declared of national interest in several instances by the Paraguayan State. We really hope that all points of our beloved Paraguay receive, through the entire communication infrastructure that the Chamber of Deputies has – be it television, radio, and social networks – the panels, debates and conclusions that will be reached, because we know they will be very beneficial.
We look forward to a positive outcome and to strengthening the relations between the countries that are represented today by the Activists for Peace. We hope that you enjoy each day you are in the country, and may you feel the hospitality and feel the happiness that the Paraguayan people transmit.
Once again, we thank the Global Embassy of Activists for Peace for choosing to come to our country, and to let them know we fully support (as we have done from the beginning) this event. With that being said I would like to highlight the work and great effort that Dr. William Paras, Regional Coordinator of this event has placed.
Many thanks to all, a big hug for each one of you; welcome again, and make the best of it. And may a strong sense of peace and happiness for all humanity be transmitted from Paraguay.
Thank you very much.
Details
Date:
access_time Tue, 10/04/2016 - 08:30