Welcoming Words during CSR Session - Gabriela Lara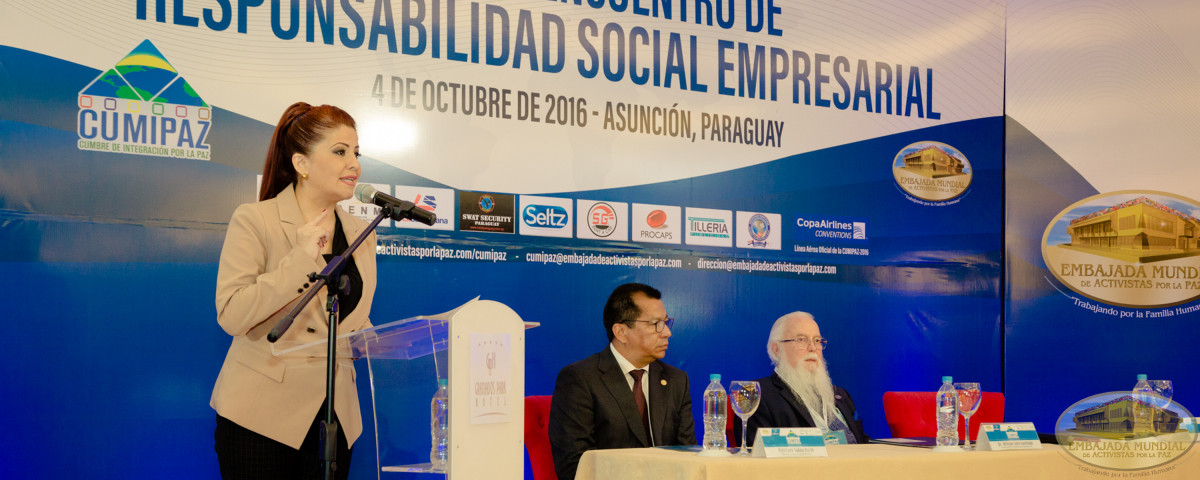 A very good morning to all. For us as the Global Embassy for Activists for Peace, it is truly an honor to be able to count on the participation of each one of you at this event, which for us as an institution is very important.
And why is it very important? Because this session was implemented within the Peace Integration Summit at the request, precisely, of businessmen who have accompanied us and supported us in the development of the work of the Global Embassy of Activists for Peace in all projects, campaigns and activities that we have been developing in favor of the human family.
Today, at the global level, small, medium, and large companies have taken seriously the power to implement a corporate culture of social responsibility, not only with their collaborators but also with their environment, transforming their environment positively. That is why we open this space today, because we understand that if we want a true development of nations, a true corporate economic development must go hand in hand with the planning in the educational setting, the social setting, and the cultural setting; But above all, with respect for the environment, for our Mother Earth and the recognition of it as a living being with rights.
We thank you all for joining us, and we hope that as a conclusion of this session we will be able to construct amongst each other some conclusions, contributions, that we will be developing gradually throughout the year with all the Activists; Contributions that we hope that in the next meeting of 2017 we can show the progress, the results, and that they are all with a single objective: to contribute to the construction of a culture of peace, contribute to the development and strengthening of peace, and the happiness of the human family.
Many thanks and welcome to all.
Details
Date:
access_time Tue, 10/04/2016 - 08:15