Student community participates in training workshop given by the GEAP
Global Embassy of Activists for Peace
Student community participates in training workshop given by the GEAP
The Humanities Department of the Universidad Mayor de San Andres (UMSA), the Global Embassy of Activists for Peace (GEAP) in Bolivia, carried out a training on the International Program Children of Mother Earth.
The activity was held with the objective of raising awareness among the attendees on how to care and protect the environment, and to present the works to be executed by the GEAP in 2017.
The event counted with the support of the UMSA rector, Waldo Albarracin; vice rector, Mirka Burgo; and Maria Pareja, dean of the Humanities Department.
More than 100 people participated; among them, student leaders and cultural groups, professors from different academic studies, and UMSA and City Hall administration personnel from La Paz.
For the restoration of planet Earth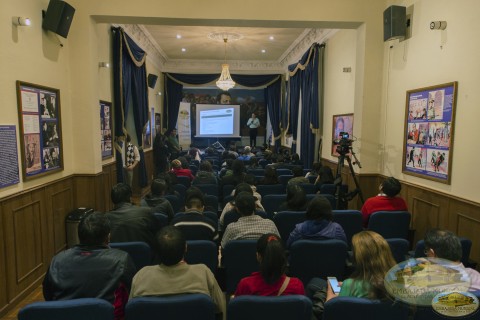 She also made known the Environmental Movement "Guardians for the Peace of Mother Earth" and the six brigades that it is made up of.
Atmosphere
Geosphere
Hydrosphere
Vegetable Biodiversity
Animal Biodiversity and
Human Beings
Perez spoke of the objectives of this Program, that are supposed to promote the restoration and protection of Mother Earth through citizen, institutional and governmental actions.
New Guardians for Peace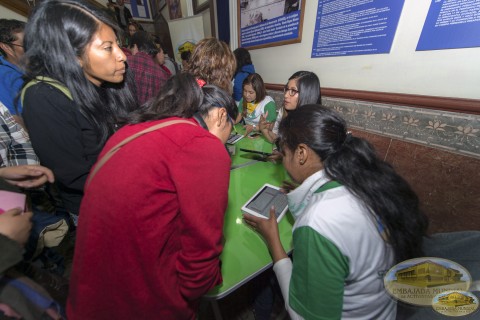 During the activity 40 people registered, who became part of the different brigades. This movement is integrated by youths who will work towards the promotion of actions for the restoration of the harmony and peace between Mother Earth and the human being.
To conclude, the Activists for Peace: Brian Inchauste, Dahiana Perez and Harold Isevich were interviewed by the university channel UTV, where they stated that the GEAP will carry out works in alliance with the UMSA under the Social Program Children of Mother Earth.
Details
Date:
access_time Friday, December 16, 2016