Paraguayans collect waste for sanitation of beaches
Global Embassy of Activists for Peace
Paraguayans collect waste for sanitation of beaches
International Coastal Cleanup Day
In Asunción, Encarnación and Ciudad del Este, the brigades of the Environmental Movement Guardians for the Peace of Mother Earth, joined the celebration of the International Coastal Cleanup Day with the objective of supporting the care and sanitation of the beaches.
The Global Embassy of Activists for Peace (GEAP) in Paraguay, organized days of waste collection with the purpose of attacking one of the biggest environmental problems facing life in the seas, rivers and lakes, pollution by plastic.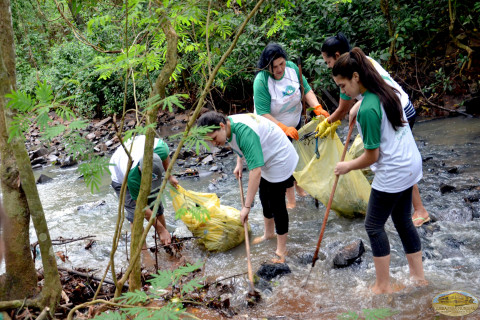 Volunteers in the city of Asunción visited the beach of the Paraguay River located in the coastal area, where they removed all kinds of waste.
Arroyo Amambay. In Ciudad del Este, they cleaned a section of the Amambay Creek. The collected waste was delivered to the Department of Waste Management of the municipality, which is responsible for processing the waste according to the rules established by the entity.
Pacu-Cuá beach. Activists from the city of Encarnación cleaned the Pacu-Cuá beach in the San Isidro neighborhood, on the banks of the Paraná River. They made the classification of bottles, bags, metal and wood, for recycling.
In the same way, they moved to San José beach, where they gave talks about the importance of conservation and cleanliness of rivers, lakes and seas. Media supported the activity.
Details
Date:
access_time Saturday, September 16, 2017