Mexico: 5,197 students receive talks on the 5 environmental values
Global Embassy of Activists for Peace
Mexico: 5,197 students receive talks on the 5 environmental values
The Global Embassy of Activists for Peace (GEAP) in Mexico developed various activities to celebrate World Environment Day, raise awareness in the population about the care of Mother Earth and know the 5 environmental values.
The activities were carried out in 10 states of the country, where the Guardians for the Peace of Mother Earth planted 227 trees, also held days of cleaning green areas and beaches; likewise, they visited 48 educational centers, where around 5,197 students participated.
Each state had the presence of educational, civic and governmental authorities that support the work carried out by the GEAP through the Social Program Children of Mother Earth.
(See: List of personalities and schools that participated in World Environment Day in Mexico)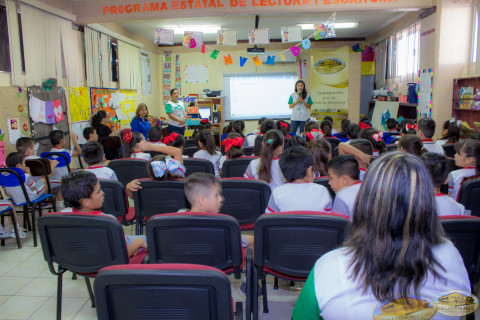 Chihuahua
In the city El Porvenir awareness talks were held to 180 students of the Crei Ford 209 school, who created different crafts with recyclable material.
Warrior
In Chilpancingo de los Bravos, the Guardians of Mother Earth visited the Guadalupe Vélez Vázquez Kindergarten and the March 18th primary school, where 311 students received educational talks that promote the recognition of Mother Earth as a living being.
Tamaulipas
More than 400 students from different schools in Tamaulipas received from the GEAP volunteers a class about the current environmental values regarding the protection of Mother Earth and that are part of the Environmental Education.
Coahuila, Oaxaca and Tabasco
In the states of Coahuila, Oaxaca and Tabasco, talks were held to raise awareness and recover spaces to promote environmental values (Recycle, Reduce, Reuse, Reject and Reeducate). 1630 students participated in the activity.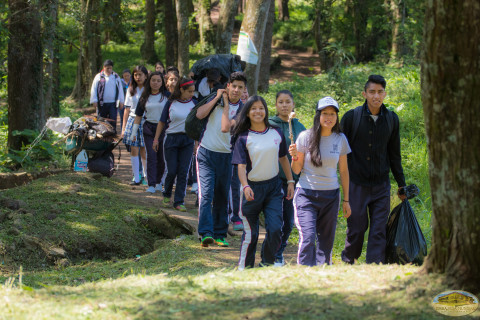 Nuevo León
In the city of Monterrey, different educational units attended the event "Day of Recovery of Natural Environments in Urban Areas" with the purpose of conserving the wetlands of the city. In addition, around 200 people participated in the planting day of 40 native trees.
Yucatán
In the city of Valladolid, GEAP volunteers planted 45 trees together with 100 students from the Ignacio Allende primary school and the Adolfo Cisneros Cámara Telesecundaria.
Veracruz
In southeastern Veracruz, an awareness-raising talk was held with 1,273 students from three educational levels. Also planted were 140 native plants (chicozapote, pepper, palm trees and mahogany).
On the other hand, the Activists of the city of Nogales and 30 students of the General High School Ignacio Manuel Altamirano, were given the task of cleaning the green areas of Rincon de las Doncellas or Presa Lagunera.
Quintana Roo
In Cancun, 715 children from two educational institutions received Club R, who made known the importance of the 5R. Likewise, 50 students of Technical Secondary School No. 18 Lázaro Cárdenas cleaned the green areas of this house of studies (300 square meters).
Details
Date:
access_time Monday, June 5, 2017