International Day of Indigenous Peoples: promote and study ancestral knowledge
Global Embassy of Activists for Peace
International Day of Indigenous Peoples: promote and study ancestral knowledge
In the archaeological zone of Calixtlahuaca, Toluca, State of Mexico, the Global Embassy of Activists for Peace (GEAP) celebrated the International Day of Indigenous Peoples. This year's theme is: Indigenous peoples' right to education.
The event, which had the support of Toluca City Council, highlighted that these are the only people who have remained in harmony with our Mother Earth for hundreds of years.
In a cultural environment, Esteban Varela, deputy chief Otomi, thanked our natural resources for the quality of life living beings have been given. Then, with dances to the rhythm of the members of Calixtlahuaca, he remembered the practices of his ancestors.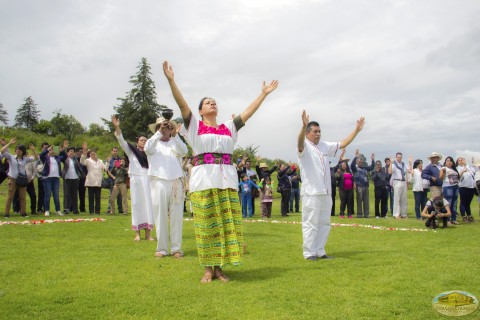 Millenary teachings
Maria Velazco, president of the Commission on Indigenous Peoples and Human Rights; Francisco Guerra, national coordinator of the GEAP in Mexico; Maria Lopez, director of Social Prevention of Crime and Violence; And the management of the Water and Sanitation Agency, participated in the event.
Velazco, in his address mentioned the importance of ancient customs and the preservation of a culture of world peace, he also said that the roots of these indigenous peoples are the constancy of understanding and social strengthening.
For its part, GEAP coordinator Francisco Guerra said that the GEAP is carrying out the International Program: Children of Mother Earth, with the purpose of protecting the ecosystem and safeguarding the life of planet Earth starting with its recognition as a living being.
"We are promoting the recognition of our native peoples and through regional, national and international meetings, we are rescuing the ancient teachings of our native peoples. We have not realized the damage we have been causing to our environment," Guerra said.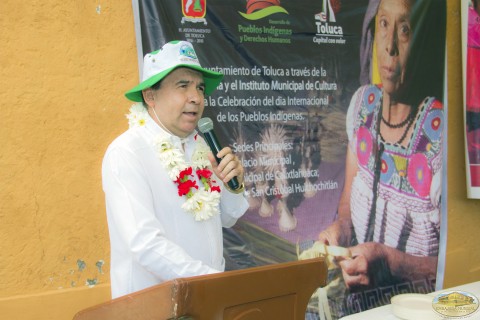 Rescuing the ancestral culture
During the activity, there was a dialogue about the importance of the mother tongue for the inhabitants of the indigenous towns, as well as the recognition, through artistic activities, of the people settled in the municipality of Toluca (Otomi song, literary and artisan exhibitions, and dance).
Likewise, articles were presented with stones, resin, textiles and palms, the attendees also enjoyed gastronomic samples.
The right to education
The UN Declaration on the Rights of Indigenous Peoples states in article 14:
"Indigenous peoples have the right to establish and control their educational systems and institutions that provide education in their own languages, in line with their cultural methods of teaching and learning."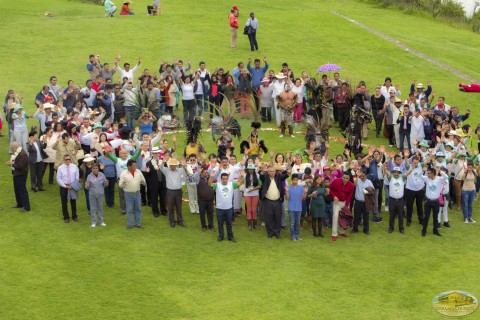 It should be noted that international instruments such as the Universal Declaration of Human Rights, protects the right to education of indigenous peoples.
Objective 4 of 2030 Agenda for Sustainable Development calls for ensuring equal access to all levels of education and vocational training, and this request includes indigenous peoples.
Details
Date:
access_time Tuesday, August 9, 2016