Global Ambassador of peace receives proclamation in North America
Global Embassy of Activists for Peace
Global Ambassador of peace receives proclamation in North America
For his ideals of humanitarian service, his vision to promote the construction of a more just, tolerant and inclusive society, William Soto received a proclamation in recognition of this trajectory as an activist for peace, granted by the Albuquerque Town Hall, the biggest city in the North American state of New Mexico.



The proclamation established December 7th, as the Day of Ambassador William Soto Santiago. The document is equivalent to the Keys of the city.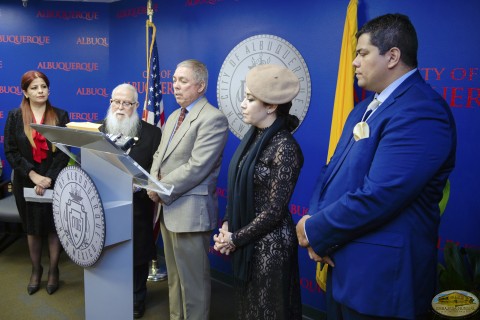 The reading was carried out by the director of Public Services, Alan Armijo, in representation of Mayor Richard Berry, who issued the document. Representative of the State Congress, Representative Idalia Lechuga, also participated in the act.
The granting highlighted the work Soto carries out as executive president of the Global Embassy of Activists for Peace (GEAP), his international work focused on promoting integral peace, the importance of education based on values and constitutional principles, and the protection of Human Rights.



Also, the document pointed out that by dedicating his life to investigation and his work for peace, this makes Soto a proactive investigator, whose theory on the importance of educating man in terms of respect for diversity, minimizes violence and contributes to the construction of an inclusive, just and peaceful society, with projects whose results are visible at an international level.
See William Soto Santiago's biography



Upon receiving the distinction, Soto expressed:
"It is a great honor for me to receive this distinction from a city that is rich in history and that possesses a cultural diversity that is part of the patrimony of the state of New Mexico. My desire is to be able to contribute to the city with projects aimed at promoting a culture of peace in all fields of society."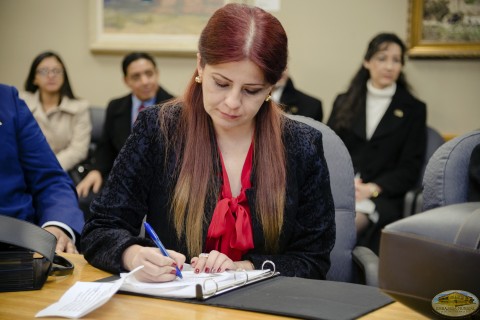 In the delivery act, carried out in the headquarters of Town Hall, members of the GEAP from various cities of the United States were present, as well as managers and coordinators of the Institution from other countries, among them, Mrs. Gabriela Lara, general director.
The head of Public Services, Alan Armijo, highlighted the sharing of different nationalities and cultures, emphasizing that despite differences in languages and customs, everyone seeks the same goal: peace, well-being and social development.


Movement for Peace in North America: International Encounter



Ambassador, William Soto, and a delegation of the Global Embassy of Activists for Peace during the month of December in United States, developed the 4th International Encounter of the Children of Mother Earth, with the presence of leaders from the main indigenous nations of a North America, Central America, the Caribbean and Easter Island, to promote the recognition of the Rights of Mother Earth and the defense of the Rights of Indigenous Peoples.
Details
Date:
access_time Tuesday, December 6, 2016