Actions for the conservation of vegetable species
Global Embassy of Activists for Peace
Actions for the conservation of vegetable species
With the purpose of caring and preserving nature, the guardians for the peace of Mother Earth, under the social program "Children of Mother Earth", visited the Paseo Bosque William Soto Santiago to clean and water the trees.
The activists divided into two work groups, which allowed them to water more than 150 plants, cut weed and remove the earth. Once they finished, they established a schedule to continue maintaining the area clean.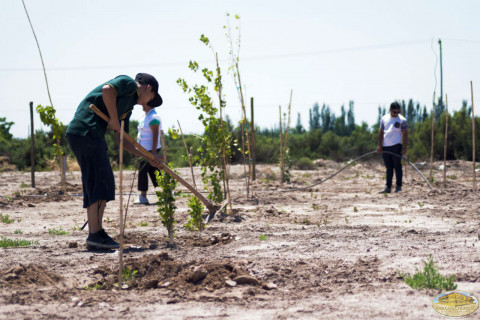 The environmental movement Guardians for the Peace of Mother Earth, forms part of the International Program "Children of Mother Earth", and they are keepers of the environment. They also work for the recognition of Mother Earth as a living being and promote the universal declaration of her rights.
On this occasion a group of volunteers, members of the Vegetable Biodiversity brigade were activated, where its plan of action is with all vegetable species of Mother Earth.
The Paseo Bosque William Soto Santiago is located in Corralitos, Guaymallen, named in honor of the work carried out by the Global Ambassador in favor of integral peace and happiness for humanity, as well as the promotion for the love of Mother Earth and environmental values.
Details
Date:
access_time Saturday, January 14, 2017