Welcoming Statement by Senator Robert Acevedo during the Diplomatic, Parliamentary, and Political Session - CUMIPAZ 2016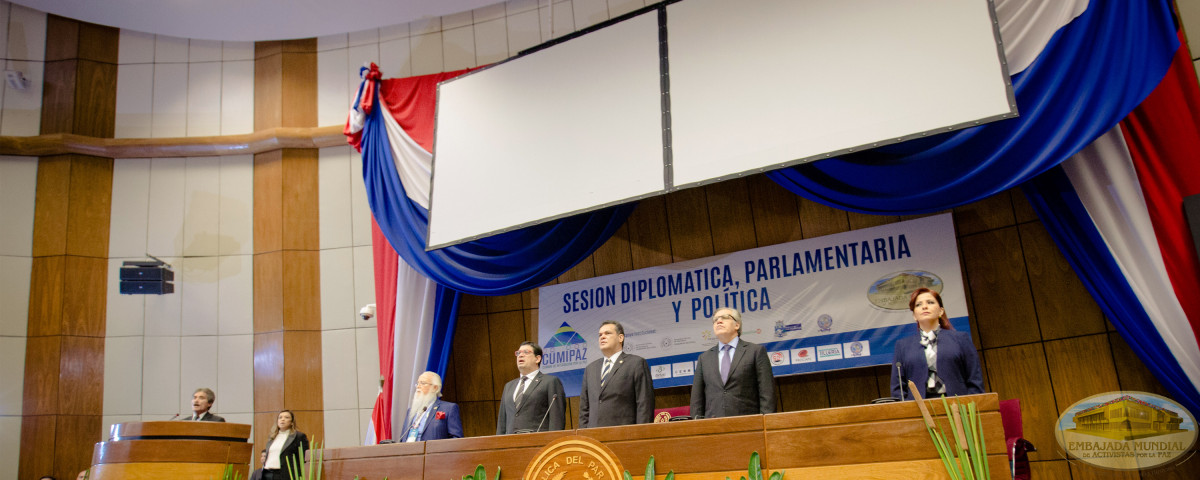 Mr. President of the Honorable Chamber of Deputies, Your Excellence Docuro Velazquez; Secretary General of the Organization of American States (OAS), Dr. Luis Almagro Lemes; Executive President of the Global Embassy of Activists for Peace, Dr. William Soto Santiago; Minister of Foreign Relations, Eladio Loizaga (Paraguay); General Director of the Global Embassy of Activists for Peace, Gabriela Lara; esteemed Parliamentary Colleagues; foreign congresswomen and men, and distinguished delegations; national authorities, ladies and gentlemen representative of the diplomatic body, dear Dr. Luis Alberto Lacalle Herrera, members of the press; Good morning.
The world society is experiencing controversial times where violence, in all its forms, is expressed to seek and impose its extreme vision of reality. I hope that this summit finds us united in the diversity of cultures, and even in the difficult moments the world is going through, I invite you to not lose hope in people and to promote dialogue.
As the only mechanism that ensures the peaceful coexistence of the nations. The effort is never too great when the cause is working for integration. Peace is the road to the happiness that constitutes the realization of life. Here we come together to debate, formulate initiatives, projects, and devise viable actions to make this world a land where peace reigns. Not the peace of the static absence, but a dynamic piece that beats in the heart of each one of us; together, in harmony. Peace, impossible, despite that its meaning is as old as the gray man. We will manage to defeat the polemic of violence by means of the word, with respect and wagering on the union of diversity.
Welcome to this noble Guarani land and enjoy the hospitality of the Paraguayan people.
Details
Date:
access_time Wed, 10/05/2016 - 08:00