Opening Remarks to the Session on Justice and Democracy - Gabriela Lara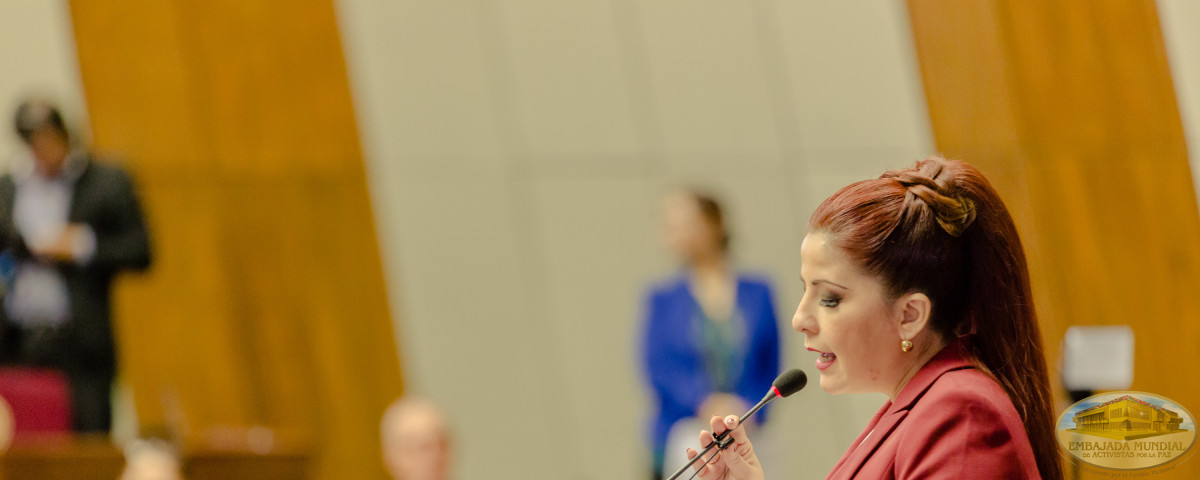 A very good morning to all. On behalf of the Global Embassy of Activists for Peace, Dr. Soto, its Executive President, once again, we welcome you on this occasion to the Justice and Democracy Session.
One of the main characteristics of democratic countries is that justice is free, independence and justice of any... independence of any interest, whether private or economic. For this reason, at the Global Embassy of Activists for Peace, we understand that justice founded on the truth is the basis for achieving peace; and peace is a right of the human family and is the foundation of happiness.
That is why, within the Integration for Peace Summit, we include the theme of justice and democracy, and it is one of the projects that Dr. Soto promotes worldwide.
I want to read to you a little bit about the fields of work in which the Justice for Peace project is being developed.
The Justice for Peace project has fields at the international level and also at the national level.
At the international level, it aims to update and amend the Convention on the Prevention and Punishment of the Crime of Genocide, the Rome Statute and the rules of procedure for the United Nations. These amendments are intended to: extend the scope of protection to other human groups excluded from the definition of the crime of genocide, including other genocidal behavior such as ethnocide or forced pregnancy with genocidal intention; Democratize the UN by expanding the number of permanent members of the Security Council, eliminating or rationalizing the right of veto when it comes to preventing, investigating or prosecuting the crime of genocide; And strengthen the International Criminal Court (ICC) and its Attorney General's Office.
In the field at the national level, the project seeks to review, update and amend the laws of the different countries, in order to strengthen the administration of justice for peace, to specify the scope and promote respect for human dignity, the presumption of innocence and of Human Rights, as well as the recognition and respect of the rights of victims to the truth, justice, reparation and guarantee of non-repetition.
These are some of the fields of work of the Justice for Peace project, and in this occasion I want to present below a video that summarizes the objectives of the Justice and Democracy Session.
Once again, welcome, and we hope this is a day is one where the contributions and the conclusions that you can give us are those that help us during the remainder of the year to promote justice worldwide.
Thank you very much.
Details
Date:
access_time Fri, 10/07/2016 - 08:00