Bolivians show their compromise with the Universal Declaration of the Rights of Mother Earth
Global Embassy of Activists for Peace
Bolivians show their compromise with the Universal Declaration of the Rights of Mother Earth
Bolivians show their compromise with the Universal Declaration of the Rights of Mother Earth
The activists for peace in Bolivia held marathons of awareness and environmental education in schools and universities of different cities, on behalf of the celebration of Mother Earth Day (April 22); through these, it was promoted the project of the new Universal Declaration of the Rights of Mother Earth, proposed by the Global Embassy of Activists for Peace (GEAP).
On April 20, 21 and 22, the activists developed talks focused on the environmental education of kids and youth, from Elementary level to High school level promoting their individual and collective compromise on the care of the Earth and its natural resources; they also promoted the importance of the annual commemoration of Mother Earth Day, set by the UN.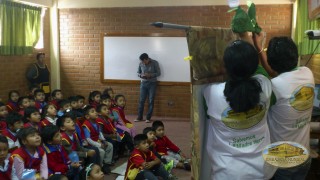 In these activities, the voluntaries of the GEAP made kmown the goals of the Declaration, which consists of 22 articles, and promotes mainly the recognition of the Earth as a living being and the defense of her Rights.
Hundreds of students, academic authorities and professors, joined to this initiative conceived by Dr. William Soto Santiago, executive president of the GEAP, and through the electronic signature affirmed their support to this project that will be presented before the United Nations. 
The marathons of the GEAP covered five cities of the country.
In the Department of Oruro, the marathon was developed in the Colegio Alemán and the Donato Vásquez; in the city of Tarija the activists visited the University of the State Juan Misael Saracho, where students with a career in Agronomy and Forestry united top the project with their signature. 
In the city of Cochabamba, a talk was given in the Educational Unit Saúl Mendoza, addressed to children of elementary level, who together with their parents participated in the planting of seedlings in school gardens.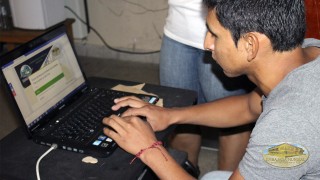 EIn the city of La Paz, the marathon involved around 1,200 students of the Educational Units Ballivián. In Santa Cruz, the activities covered different Educational Units: Félix Bascopé, Bellas Artes, Aniceto Arce, Franciscano San Antonio, Anita Suárez De Leigue, Ramón Darío Gutiérrez and Vida Nueva. 
These activities were moved by the International Program "Children of Mother Earth", which seeks to contribute and promote the participation of the citizens for the protection y restoration of the common home, the Planet Earth. 
Bolivia is a country compromised on the recognition and the defense of the Rights of Mother Earth, which is contemplated on the Law 071 of Rights of Mother Earth, which aims to recognize the rights of Mother Earth, as well as the obligations and duties of the Multinational State and the society to guarantee the respect of these rights.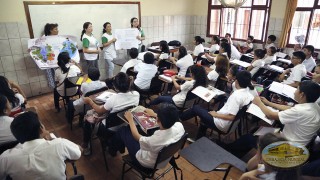 Details
Date:
access_time Friday, April 22, 2016