Gustavo Yepes | CSR and Sustainable Business Models: A step towards the Constitution of the Rights of Mother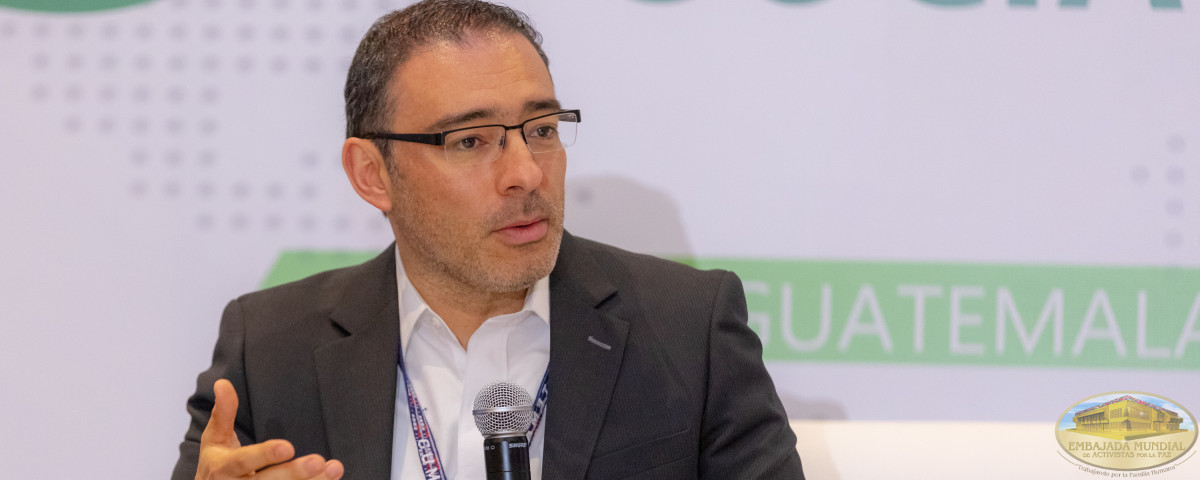 Well, very good, thank you very much.
First of all I want to thank you all for this kind invitation, to have the honor of sharing with all of you this afternoon.
I, in addition to working at the Universidad Externado de Colombia, represent the principles of responsible education in the management of the United Nations Global Compact. This is an initiative that has been in existence for 11 years and that was born within the United Nations Global Compact, with a fundamental objective.
If you all review the history a bit, at the end, those who have generated more problems in the whole world have not been those people who are poor and who have not had the opportunity to study and attend great universities; it has actually been these people who have had those opportunities that have put us in trouble. And as such, academia has great responsibilities.
So then, not only are there entrepreneurs; as you know entrepreneurs have gone to the universities, many to business schools, but some have also gone to medical schools or law schools. And as a union of universities around the world, from more than 98 countries, what we are looking for is how academia, in its internal processes and in its formation, can then prepare the new leaders that this new century needs.
So, for that we have these 6 basic principles.
The first principle has to do with the purpose that the university or the school in particular has to have, then about the values ​​that it is going to promote, regarding the methods that it will use for its teaching, regarding the research processes and generation of knowledge, dialogue and participation with other actors, and of course alliances to work together.
And recently some other purposes have been included in administrative terms of how one, another institution, just like another organization, another company, has to control its impacts in terms of environmental, labor, transparency, and communicational terms.
In that sense, we have now reached, I would say 700 or more universities. In Latin America we are 108 universities who are committed to these programs and we are looking then, how through these principles we can have new students and graduates who meet with a new logic, and that in their future as graduates they have or take new decisions different from those they are currently taking; that the knowledge we generate can then generate changes in the internal processes of organizations and governments.
And that the actions of social projection begin to be integrated with the actors that at this moment are generating negative impacts, and that we all, together, may contribute in a more determined way in the achievement of Sustainable Development and particularly of the 17 Sustainable Development Objectives, and comply with that agenda by 2030.
Details
Date:
access_time Tue, 10/02/2018 - 00:00