Environmental activism: Resounding celebration of World Environment Day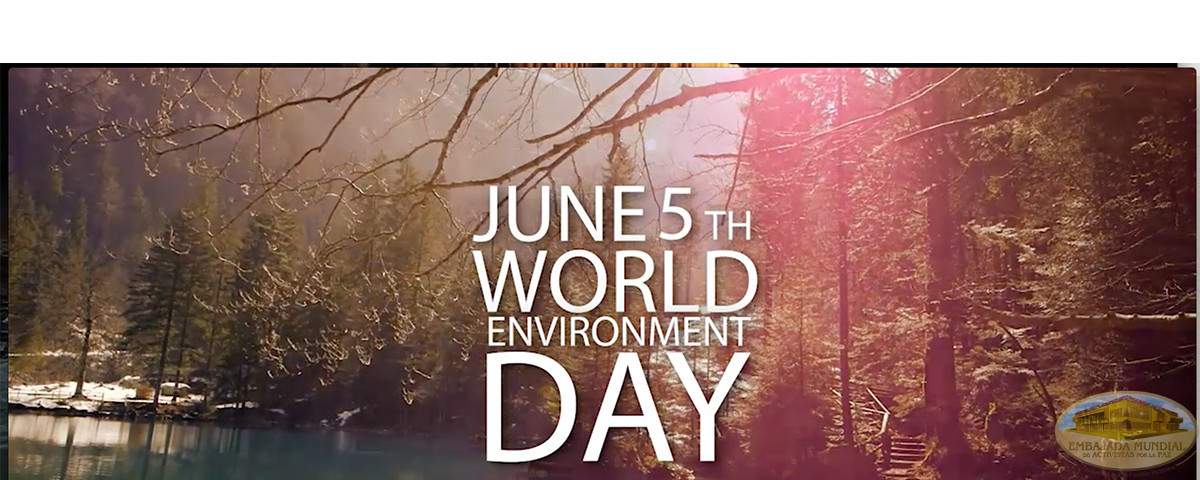 Submission of the continental agreement to the OAS
This 2018, the celebration of World Environment Day (June 5) is the occasion for thousands of volunteers from the Global Embassy of Activists for Peace (GEAP) to dress in green and raise their voices in favor of Mother Earth , as an international movement of environmental activism.
This time, the GEAP has organized in different countries of America, along with other institutions, the support of the delivery of the Inter-American Environmental Charter that will be presented this Tuesday, June 5, at the headquarters of the Organization of American States (OAS), in Washington D.C. In addition, it has planned to promote the goal of obtaining five hundred thousand signatures for the recognition of Mother Earth as a living being.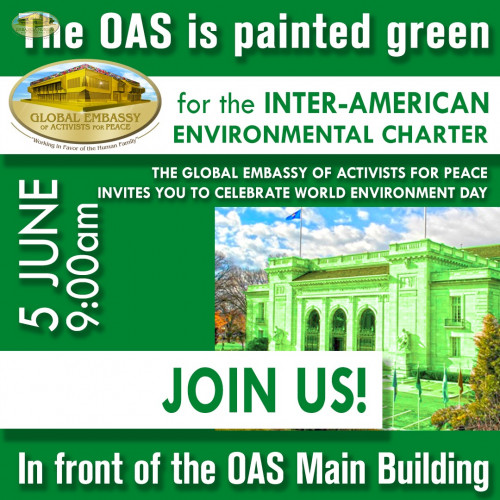 The continental agreement, framed in the Environmental Charter, consists of an instrument of environmental principles, values and actions, focused on establishing the current commitment of the OAS Member States for the protection, conservation, restoration and sustainable use of planet Earth's natural resources, recognizing that it is a living being with rights.
The GEAP proposed the discussion of this environmental project on June 3, within the framework of the 48th OAS General Assembly, leading a coalition formed by more than 30 organizations throughout the Americas.
On behalf of the GEAP, Gabriela Lara, general director of the institution, in her participation before the member countries, indicated that the Charter seeks to activate and make effective decisions to stop the destruction of ecosystems, and educate present and future generations to become responsible for planet Earth.
Finally, the GEAP called on the States present to take up the challenge of proposing this document before the Permanent Council and the General Assembly of the OAS.
Digital signatures for Mother Earth. This June 5 will also mobilize peace activists in different countries to increase citizen participation in the digital signature to support the Proclamation of the Constitution of the Rights of Mother Earth, an initiative that is being promoted worldwide by the GEAP.
The proposed goal has been to reach 500,000 voluntary signatures by August of this year to present them to the OAS and the United Nations (UN).
Details
Date:
access_time Tue, 06/05/2018 - 10:27